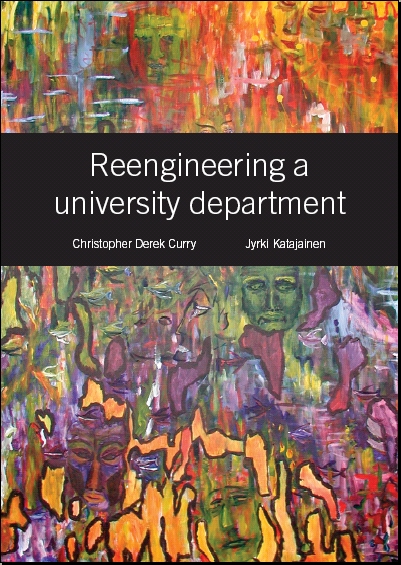 Praises
"I would like to congratulate you on the concept of the book and on the accuracy and clarity of Chapter 2 [Business process reengineering]"
Dr. Michael Hammer, Hammer and Company
"neat, well-written, and interesting book"
Dr. Hilmar Nordvik, Norwegian University of Science and Technology
"the theme and purpose of the book is excellent. Many university departments really share the same problems as you...Unfortunately, only few department managers understand the real problems, and try to do some changes and developments like you."
Dr. Vesa Routamaa, University of Vaasa
"I am impressed by the quality of your study of your department, the analysis of the problem areas, and the suggestions for remediation. You have not addressed these lightly or superficially. Your chapter on psychological type is accurate and you have pulled the pertinent knowledge from this field to apply in yours. Very well done!"
Jamelyn R. Johnson, Center for Applications of Psychological Type, Inc.
"an impressive and courageous work that must be interesting to people engaged in organizational development of universities, in computing, and in usage of information technology in teaching."
Erik Frøkjær, University of Copenhagen
---
Copyright © 2007–2019 by Christopher Derek Curry and Jyrki Katajainen